Welcome to Crunchy Creamy Delights online store. A place where everyone wants to take a Delightful Crunchy Bite.
A healthy alternative snack.
Available in 6 different flavors: Original, Vanilla, Coconut, Lemon, Banana, and Cinnamon. Crunchy Creamy Delights brings a variety of healthy snacks that are carefully designed for your health, yet attractive to crunch.
Party Size
LOOK UNDER EACH FLAVOR for our PARTY SIZE. Chin-Chin is a great party favor your guest will love. Check out our 2 & 4 pound party size bag. It's a great alternative to chips or cookies, and a much healthier choice of snack. You can get it in any of our flavors! JUST TRY IT!
Order Now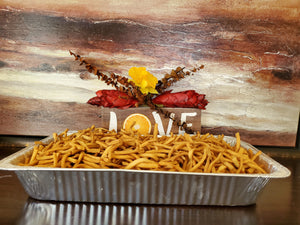 Variety Pack
CAN'T DECIDE on which flavor to purchase? TRY ALL 8! You can select either the 2oz or 6oz packages, and with our keep fresh seal, you don't have to worry about your Chin-Chin's going stale.
Order Now